Renewable Heating Solutions in Sessay and Nearby Nosterfield
Our brand new properties in both Sessay and Nosterfield come complete as a standard with Air Source heat pumps, helping our homeowners to not only reduce their carbon footprint, but significantly cut back energy consumption.
Air Source heat pumps are the perfect choice for any buyers who are seeking renewable energy solutions without the need to compromise on size, and are one of the most economical and eco-friendly heating systems on the market.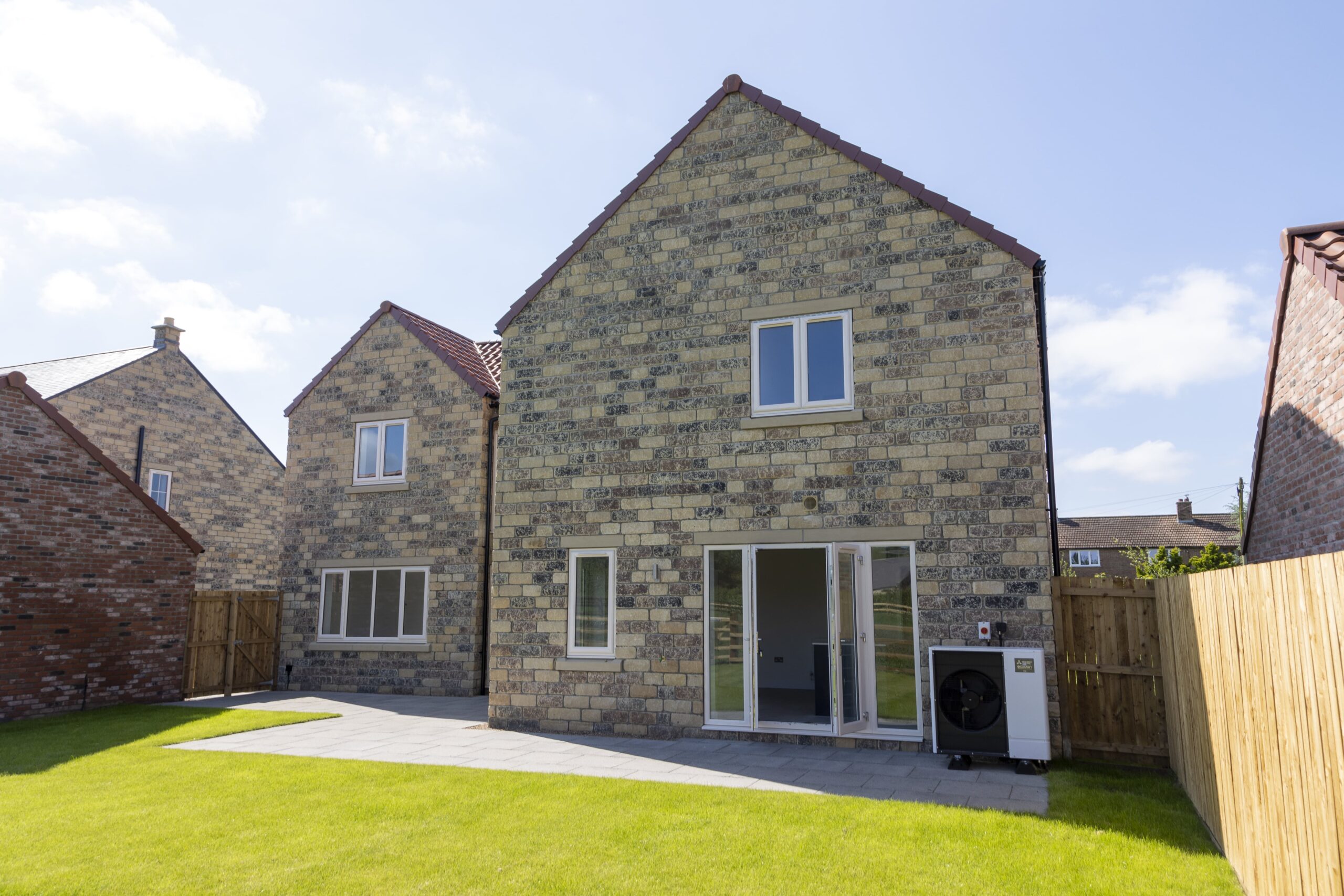 The main advantage of Air Source heat pumps is that they can safeguard our homeowners against fluctuations in energy prices – by utilising the external environment to generate 75% of your heating and hot water requirements, meaning you are significantly less reliant on electricity to heat your home, and much less vulnerable to the costs of utility expenses.
Find out more about our remaining handful of substantial and energy-saving homes in Nosterfield and Sessay.